Ravioles Saint Jean
Address
Z.I
44 Avenue des Allobroges
ROMANS-SUR-ISÈRE
Contact
Languages spoken
Description
A Romans-sur-Isère, il est une célèbre entreprise dont le nom ne vous est certainement pas inconnu... Saint-Jean.
Pastier Français depuis 1935 Saint-Jean est reconnue pour travailler des produits de qualité comme les quenelles, les pâtes, les produits traiteurs mais surtout son produit phare : la Raviole, l'un des fleurons de la gastronomie dans la Drôme ! Plusieurs marques, dont Les ravioles du Dauphiné qui bénéficient de deux des plus grands signes de qualité français : le Label Rouge et l'IGP, qui récompense le savoir-faire local.
La raison de son succès ? Une recette originale et typiquement régionale réalisée à base d'ingrédients minutieusement choisis comme le Comté AOP, le fromage blanc frais et le persil.
Si ces petits carrés de pâte inspirent les plus grands chefs de la cuisine française, ils sont également présents dans tous les foyers drômois pour une cuisine simple, rapide ou inventive à souhait !
Opening periods
From 01/01 to 31/12 between 9 am and 7 pm.
Closed on Sunday.
Closed exceptionally on January 1st, May 1st, May 8th, July 14th, August 15th, November 1st, November 11th and December 25th.
Rates
Methods of payment
Chèque
Espèces
Carte bancaire/crédit
Titre Restaurant
See also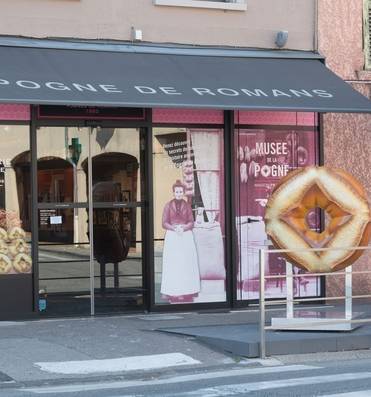 Cultural heritage
Bourg-de-Péage
Commerces
Romans-sur-Isère
Commerces
Romans-sur-Isère
10,8 €
Cultural heritage
Tain-l'Hermitage