Journées Européennes du Patrimoine : La Collégiale Saint-Barnard : Découverte de la Collégiale
Journées Européennes du Patrimoine : La Collégiale Saint-Barnard : Découverte de la Collégiale
From 18 to 19 September 2021
Journées Européennes du Patrimoine : La Collégiale Saint-Barnard : Découverte de la Collégiale
Address
Parvis Jean XXIII
Chapelle du Saint-Sacrement
ROMANS-SUR-ISÈRE
Contact
Languages spoken
Description
Visite libre de la collégiale, y compris du triforium, de la grande sacristie et de la chapelle du Saint-Sacrement.
Covid-19 special services
De nombreuses visites commentées se feront en groupes limités, il est donc nécessaire de réserver. Le pass sanitaire sera indispensable pour participer aux visites et accéder à tous les événements ou lieux recevant du public. Merci d'aider chaque organisateur d'événements à appliquer les consignes sanitaires en vigueur.
Opening periods
From Saturday 18 to Sunday 19 September 2021 between 10 am and 6 pm.
See also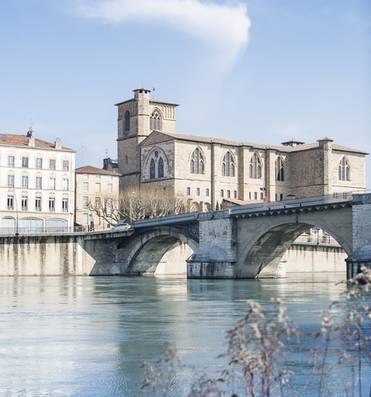 Cultural heritage
Romans-sur-Isère
Event activity
Romans-sur-Isère
Event activity
Romans-sur-Isère
Event activity
Romans-sur-Isère
Event activity
Romans-sur-Isère