Spectacle "L'échelle de Laville"
Spectacle "L'échelle de Laville"
From 30 November to 1 December 2021
Spectacle "L'échelle de Laville"
Address
Les Clévos
ÉTOILE-SUR-RHÔNE
Contact
Languages spoken
Description
Êtes-vous plutôt crédule ou plutôt sceptique ? Assez influençable pour faire partie d'une secte ? Pour le savoir et en faire l'expérience, vous devrez gravir collectivement l'échelle de Laville !
Inventeur de l'échelle de la crédulité humaine, le professeur Laville va tenter scientifiquement, au moyen de quelques mises en situation et grâce au concours maladroit d'un comparse légèrement dépassé, de vous faire prendre les messies pour des lanternes. Enfin, entre humour absurde et mentalisme involontaire, pas dit que ce soit aussi simple…
Opening periods
Tuesday 30 November 2021 at 8 pm.
Wednesday 1st of December 2021 at 6.30 pm.
Rates
Full price: 14 €, Reduced price: 10 €.

See also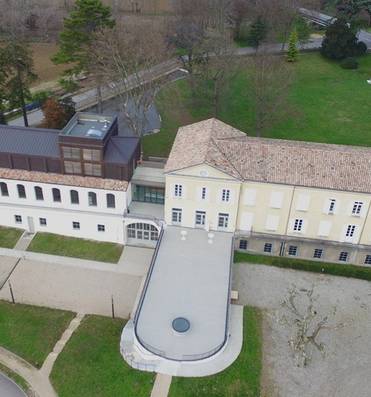 Equipment
Étoile-sur-Rhône
Equipment
Portes-lès-Valence