Our Groups, Conferences & Meetings Department can organise for you a 4-day, 3-night group trip to Valence Romans in the Drôme, a superb department in the south of France.
During this organised trip, your group will explore the historic centre of Valence, a town that is classified as a town of art and history and the Drôme prefecture, the Museum of Art and Archaeology, and an original tour of little hilltops with ancient troglodyte houses.
You will also discover the culinary heritage of the town and local craftsmanship, at the Cité de la Chaussure, the International Shoes Museum, a tasting session of the local pogne, and some free time to go shopping at Marques Avenue.
This organised trip around Valence Romans is sure to be a hit with your group!
Day 1 of your organised trip: tour of Valence
Guided tour of the historic centre of Valence, town of art and history
After lunch, your group will be amazed by this town and how it has evolved over the years. Discover Saint-Appolinaire cathedral, the famous people who have made their mark on the streets of the town, the town squares with an air of Provence. Valence is a town of art, history, water and trade. You'll learn about the history of Valence while wandering the narrow streets, squares and monuments that tell a story of famous people like Napoleon and Mandrin. An essential introduction to the sheer wealth of the heritage sites of the Valentinois region.
At the end of the day, your group will have dinner and stay overnight in Valence in a 3*** hotel.
Day 2: Treasures of the Rhône Valley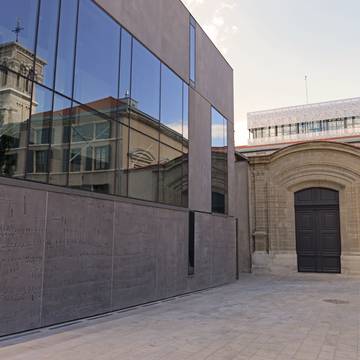 Guided tour of the Museum of Art and Archaeology in Valence
This is a new generation museum. The renovations and extension were designed by architect Jean-Paul Philippon, and he has managed to perfectly combine the heritage value of the former bishop's palace with the contemporary extension, rounded off with a transparent viewpoint. The tour of this museum will take you on a discovery of regional prehistory and contemporary art.

Lunch with local specialities
Guided tour of the troglodyte houses site
This tour is in Chateauneuf-sur-Isère around 15 min from Valence and Romans. Your group will discover the molasse hilltops with troglodyte houses dug into the rock. This is an unusual place in a wooded and mysterious atmosphere.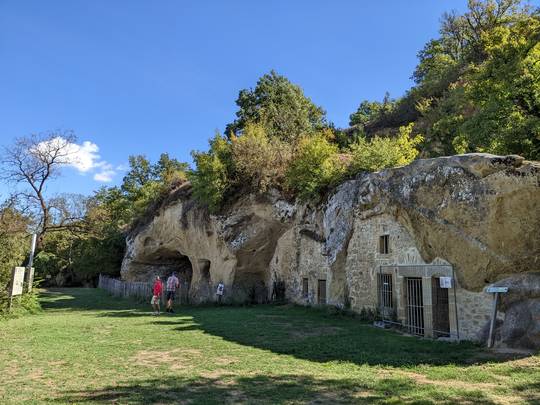 Day 3: Craftsmanship in Romans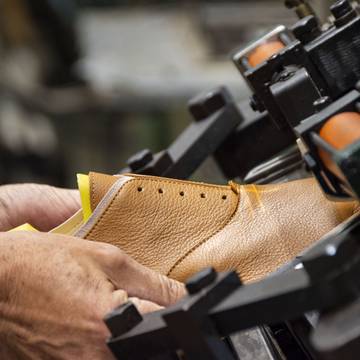 Tour of the Cité de la Chaussure
The Archer group and their partners decided to revive the shoe industry in Romans, drawing from the historic local expertise of this town which was for a long time considered the capital of luxury shoes. The "Made in Romans" models are 100% made in the Romans workshops and all the leather is tanned in the region, and comes from calves that are born and bred in France. This top-quality leather, normally reserved for the luxury leather goods market, is remarkably supple and comfortable.
Free time for shopping in the outlet stores at Marques Avenue
Some big names at wholesale prices!! And to get even more out of your shopping experience, the tourist office can provide an extra 10%* off with the special groups coupon. Reserve yours with us.
*: not valid for sale items and terms and conditions apply, contact us.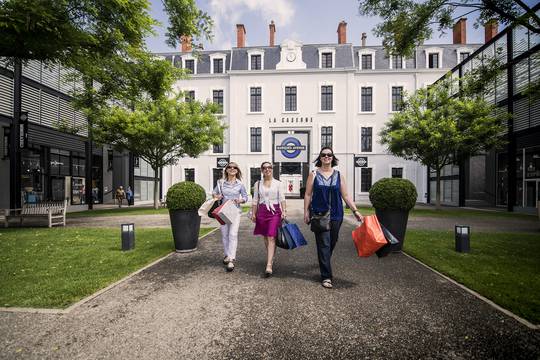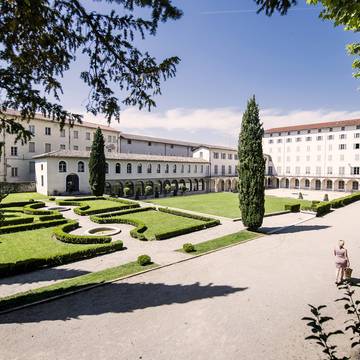 Guided tour of the International Shoes Museum
Thousand of shoes, 4,000 years of history, 5 continents, the great creators of this century (Roger Vivier, Paco Rabanne, Perugia, etc.), the International Shoes Museum has an extensive collection, presented to you by a heritage guide. At the same time, your group will discover the former convent that houses this one-of-a-kind museum in France.
OR
Themed guided tour: Romans and the Shoe, what a history
Day 4: A taste of Valence Romans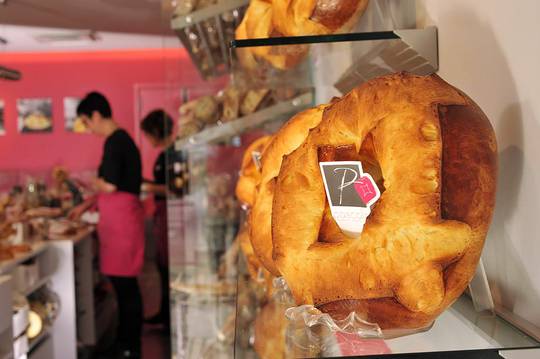 Discover the Pogne
Step inside the oldest bakery in Romans Bourg-de-Péage. Since 2004, 50,000 visitors have already been lucky enough to discover the secrets of this local sweet pastry! The guided tour of the operating bakery shows visitors how Pognes and Saint-Genix are made. Then there is a film showing that takes visitors back in time, to discover this local expertise. The tour ends with a tasting session of the authentic Pogne which has given this establishment its great reputation, for four generations and counting.
Demonstration at a deli meat production workshop
After a showing of the film "l'artisan charcutier", you'll witness a live demonstration. The "artisan charcutier" (master butcher-delicatessan) will make and explain one of his specialities: saucisson, caillette, pâté en croûte. Some lucky participants will be able to get involved in the process themselves and everyone will have the chance to taste the finished product.
Lunch and then departure. See you soon in Valence Romans in the Drôme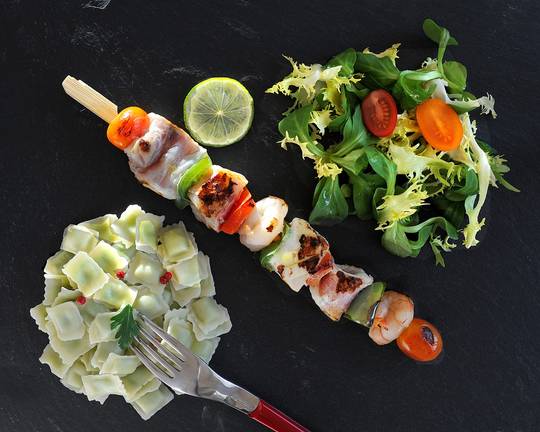 Meals and accommodation
Your group will be able to taste the local specialities at lunch on the 3 days with starter, main course and dessert, served with a glass of wine and a coffee. Lunch on day 2 will be a top-quality gourmet meal.
3 dinners are included for the first 3 days with starter, main course and dessert, served with a glass of wine and a coffee.
Participants will be staying in Valence or Romans at a 3*** hotel
Price for organised 4-day trip to the Drôme
Based on a group of 30 to 50 people
Meals and drinks included
Accommodation for days 1, 2 and 3 in Valence or Romans at a 3*** hotel
Based on double rooms
Not including transport, extras and personal spending
Single room is provided free-of-charge for 1 driver (professional coach driver)
According to the programme detailed above
From €399.00 incl. tax/pers.
See the pre-contractual terms and conditions
Options:
Local guide for a day: From €350.00 incl. tax/day
Extra fee for a single room: From €75.00 incl. tax/room/3-night stay
A gift for participants: 10 units minimum
Documentation can be provided free-of-charge
It is of course possible to make changes to this trip to suit your needs, and other alternatives can be organised.
With regards transport, we can provide a coach for your entire trip, especially for your group.