Our Groups, Conferences & Meetings Department proposes a culinary discovery day for your group, to discover the culinary specialities and expertise of Valence Romans.
3 tours to discover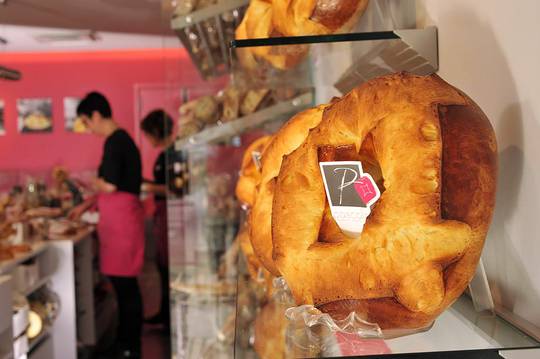 Guided tour: the Pogne

Guided tour of the manufacturing workshops, a film showing and tasting of the famous local "brioche" that dates back to the Middle Ages. You can even witness first hand these pognes and Saint-Genix being made at the fully-operational bakery. the film showing will then take your group on a journey, to learn about this ancient tradition. The tour ends with a tasting of this authentic pogne which has been famous throughout Valence Romans for four generations now.
Duration: 45 min
Deli-meats demonstration workshop

After a film showing, the local butcher-delicatessen will show and explain how he makes his specialities, including saucisson, caillette and pâté en croûte. Some of your group will be able to join in, and everyone will have the chance to taste. You can buy some products from the shop to take home.
Duration: 1 hour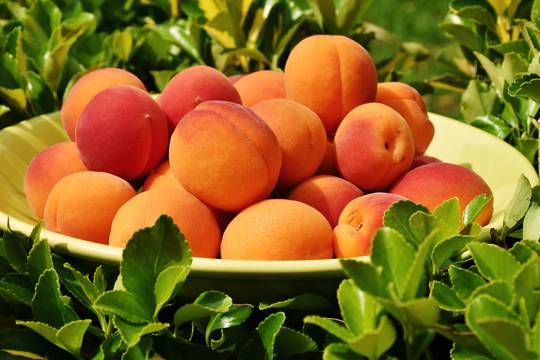 Tour of a tree-growing estate

Tour of a tree-growing estate accompanied by the producer who grows more than 20 different fruits (some of them ORGANIC) including some rare and ancient ones (flat peaches, blood peaches, mini nectarines, white apricots, seedless grapes, etc.). The tour is followed by a film showing, and a tour of the sorting room, packaging and finally the sale of the products. Tasting of the estate's fruit and wines. 
Duration: 1 hour 30 to 1 hour 45
Possibility to swap one tour for:
Tour of a bakery - chocolaterie

Guided tour of a chocolate-making workshop with the various stages involved in making chocolate, from the cocoa bean to the chocolate bars and individual chocolates. Demonstation and tasting of several chocolates made with cocoa beans from different places. Your group will then take a tour of the bakery and learn how pognes and Saint-Gemix are made using natural yeast and selected ingredients. Demonstration and tasting session.
Duration: 1 hour to 1 hour 30 minutes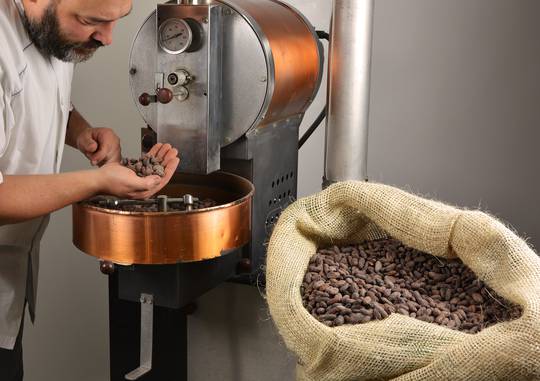 Information and prices for culinary specialities day trip
3 tours of production workshops in one day
Lunch included with drinks
For a group of 25 people minimum
Not including transport, extras, personal spending
From €31.00 incl. tax/pers.
See the pre-contractual terms and conditions
It is possible to adapt these group day tours to meet your needs and requests and offer you a personalised day trip for your group. We can also take care of coach transport for you.