Our Groups, Conferences & Meetings Department proposes a festive day trip in Valence Romans.
3 activities are available
Guided tour in Valence: in the footsteps of Bonaparte 
This tour is all about the time the young artillery lieutenant Bonaparte spent in Valence. On this tour, you'll learn how he left his mark on the area, and explore some of the superb heritage sites of the Valentinois region.
Duration: 1 hour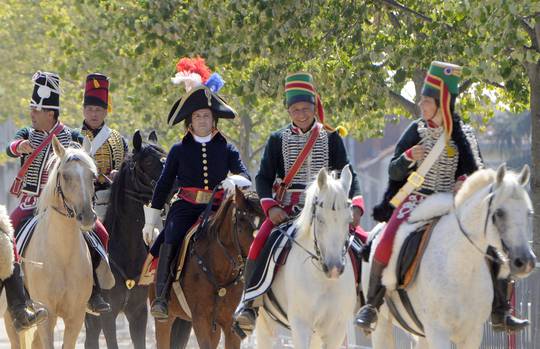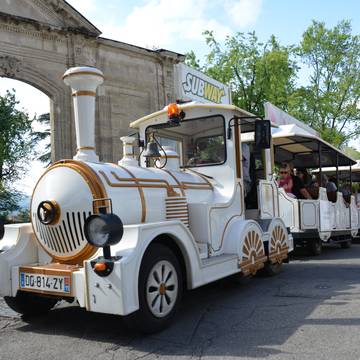 The little tourist train in Valence
For a few years now, this little tourist train has been operating through the narrow streets of Valence, unveiling the secrets of the town. It will take your group on a discovery of the must-sees of the town: the Maison des Têtes with its superbly decorated façade, the Maison Mauresque with oriental decoration, Saint-Ruf temple, the monumental fountain at the crossroads of the main boulevards, the charming little squares dotted around the town, Peynet bandstand and the incredible view over the hills of the Ardèche, and a whole host of other architectural treasures.
In the summer season. Duration: 40 minutes.
Lunch – Cabaret Show
The artists will open the doors to the cabaret and plunge your group straight into a festive atmosphere. Welcome with a cocktail, lunch with starter, main course, cheese, dessert, wine and coffee, accompanied by musical entertainment.
At 2.30pm, time for the cabaret show.
Duration of the show: 1 hour 30 minutes.
The dancefloor with music is then available until 5:30pm.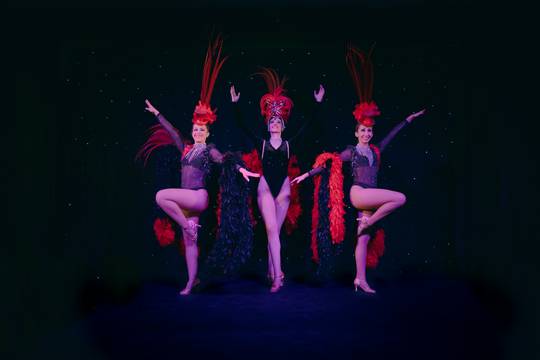 Information and prices for the cabaret show and lunch
One tour and then lunch with a show, including cocktail, starter, main course, cheese, dessert, wine and coffee.
Dancefloor with musical entertainment
For a group of 25 people minimum
Not including transport, extras and private spending
From €52.00 incl. tax/pers.
See the pre-contractual terms and conditions
It is possible to adapt these group day tours to meet your needs and requests and offer you a personalised day trip for your group. We can also take care of coach transport for you.