2nd day of your romantic weekend
Morning: Farmer's market in Romans
The market in Romans is held on Sunday mornings from 6am to 1pm. It can be found near Saint Barnard Collegiate Church, at Place Maurice Faure. It's the perfect opportunity to get some local products to take home.
You can stop for a very pleasant coffee break on one of the terraces in the middle of the market.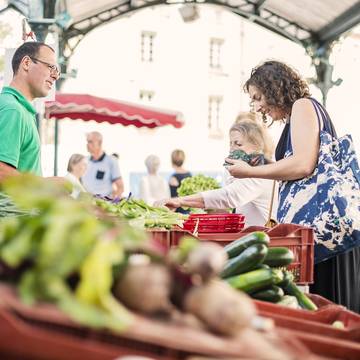 Lunchtime: Sharing platters
The restaurant "Dandy" at Place Maurice Faure is a great place for a lunch break in a friendly and welcoming atmosphere.
All dishes are homemade and the menu changes every month. Give in to temptation and try one of their sharing platters.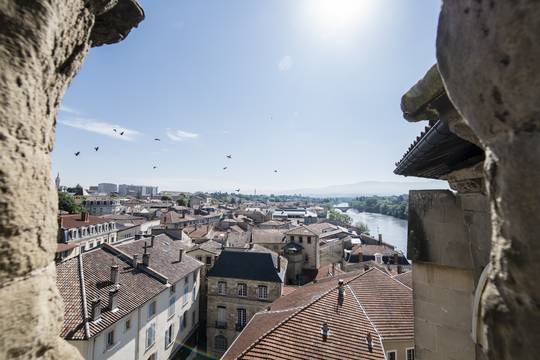 Afternoon: Walk along the banks of the Isère
You'll begin your walk along the banks of the Isère at the old bridge (pont vieux), which was historically the first bridge over the river Isère.
Then carry on up to the Belvedere in the Ors district. Stop to admire the view of Romans: the collegiate church, Pont Neuf, etc.
After coming back down, cross the walkway over the Isère. Then follow the green path until you reach Bourg-de-Péage along the coast.
Other ideas for couples...