Day 1
Morning: Golf
•    Come to Chanalets golf course in Bourg-les-Valence for an introduction to this sport.
•    If you are a beginner, you can book an hour-long lesson with an instructor or play a 2-hour game of golf with an instructor (9 holes).
Lunchtime: lunch at the golf course
•    You can stay here for lunch. From the restaurant you'll have a great view of the golf course and the Ardèche.
•    If it's sunny, you can eat outdoors on the terrace .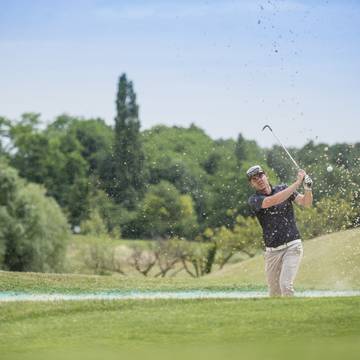 Afternoon: fun activities at Valsoyo
•    You're in for some great fun for the afternoon at the Domaine de Valsoyo in Upie. This former farm and grounds is a very friendly and welcoming place.
•    Choose from the many fun and original activities on offer. 
•    Footgolf is an original and fun game. You need to try and kick a ball into the hole marked with a flag. You could go for something more thrilling and try the zip wire, or test your skills with blowpipe shooting and laser rifle shooting.
Evening: barbecue and an original overnight stay
•    There is a barbecue at your disposal within the grounds of the estate. Bring some meat for a relaxed and enjoyable meal together.
•   You can stay the night here, the Domaine has 8 themed apartments and 5 original cabins.
Day 2
Morning: Segway ride
•    Off you go for a 1-hour Segway ride. An instructor will help you get used to this contraption in the grounds of Valsoyo and then you can go and visit the charming village of Upie.
•    You'll then leave the Domaine de Valsoyo and head down to Epervière harbour.
Lunchtime: Lunch at Epervière harbour
•    L'Escale de Fonfon serves fish specialities and Bouillabaisse.
•    The outdoor seating area is very pleasant and you'll have a great view over the marina, the Rhône and the hills of the Ardèche.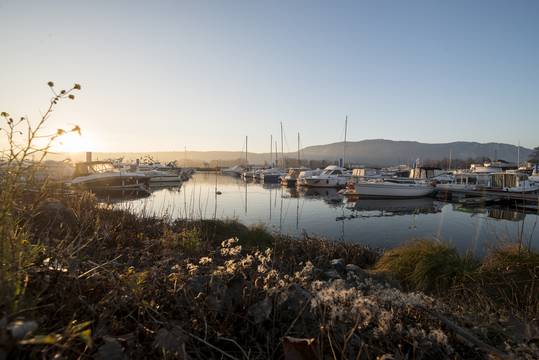 Afternoon: Water park
•    Come and enjoy an afternoon at Epervière water park .
•    At this water park there's a 25-metre-long pool, a paddling pool with water games and two slides. See what it's like to surf a wave or be pulled along by a boat in the surf simulator pool. Or go and relax in the wellness area.
•    There are outdoor facilities for swimming, relaxing and playing, covering an area of over 9,000 m².
Other ideas for trips with friends...