Hammam'Arts and Spa
Address
120 Rue Pierre Charignon
GÉNISSIEUX
Contact
Languages spoken
Description
Envie de vous relaxer dans un lieu privilégié ? Hammam'Arts et Spa vous propose 800m² dédiés au bien-être et à la relaxation.
Deux espaces s'offrent à vous : le parcours Hammam et le parcours Spa.
Le Hammam traditionnel vous offre deux salles pour vous relaxer : le Tépidarium à 33°C, grande salle douce, où l'on se repose sur la pierre chaude et où on préchauffe le corps ; et le Caldarium à 45°C, où sa chaleur et ses essences purifient corps et esprit. Couplé avec un bon massage au gant pour en ressortir avec une peau soyeuse ! Continuez votre parcours dans la salle de repos, pour permettre à votre corps de récupérer et profitez de l'espace café pour commander et savourer un bon thé à la menthe pour une expérience complète.
Avec le parcours Spa, délassez vous dans le grand bain à remous en extérieur, chauffé, grâce à la puissance des hydrojets et aéro-jets. Retrouvez également un véritable sauna finois, à 85°, pour plonger dans un bain de chaleur sèche, aux effluves boisées, propice à la méditation, récupération musculaire, élimination du stress et de la fatigue. Complétez la session dans le sauna avec la douche écossaise. Déversez vous de l'eau froide de la tête au pied pour un effet vivifiant garanti ! Reposez vous ensuite en terrasse sur les transats à votre disposition pour profitez d'un bain de soleil.
Hammam'Arts et Spa vous propose aussi un large choix de soins, produits par une équipe de professionnels à votre écoute : gommages, massages, soins énergétiques, gestion du stress, sophrologie… Découvrez ou redécouvrez le soin hydrothérapie : sous une douce pluie d'eau chaude, appréciez un massage relaxant et lâchez prise !
L'établissement propose également un espace d'expositions d'art. Venez vous désaltérer et échanger ou contempler les œuvres d'art de nombreux artistes.
Et pour finir, ne passez pas à côté de la boutique qui vous permettra de retrouver des produits biologiques de qualité, sélectionnés avec soins sur la thématique du bien-être : produits orientaux, cosmétiques, huiles, une grande diversité d'encens...
This is a multi-purpose centre where anyone can optimise their "health and wellbeing". The care given here provides regeneration, balance and serenity. It allows the body and the spirit to become stronger and better equipped to face up to the difficulties
of everyday life. It is a unique place where you can take refuge, with respect always shown for individual sensitivities.
Turkish Bath: the tepidarium (33°) where you rest on warm stone, allows you to warm your body up, while the caldarium (45°), a hot and humid room, cleans the skin and eliminates stress and the exfoliation room (28°) allows you to exfoliate your skin. Care: Gilles and his team lavish you with exfoliants, various massages with (non-therapeutic) essential oils and beauty care. The Gallery and its "Café" offer artists an exhibition area. The rest room: essential recuperation where tranquillity allows the body and spirit to feel the benefits of the care, while enjoying a mint tea. The shop: items for your wellbeing, including massage oils, incense, CDs etc.
Rates
Methods of payment
Chèque
Espèces
Carte bancaire/crédit
See also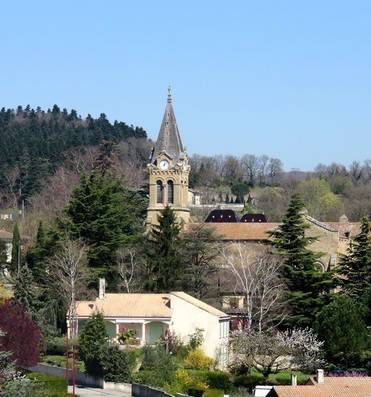 Cultural heritage
Génissieux
77 €
Bed & breakfast
Génissieux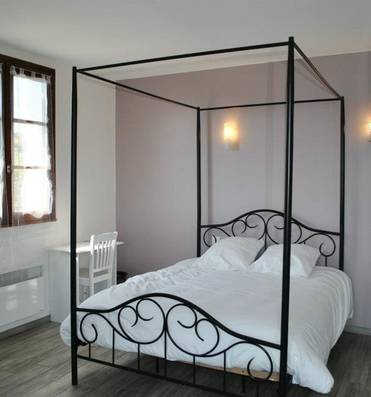 Hotel-restaurant
Génissieux