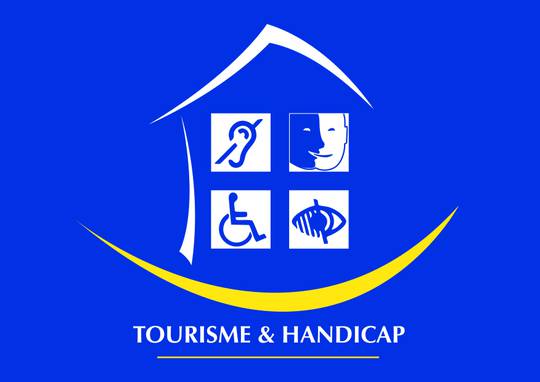 Valence Romans Tourisme has been awarded the French "Tourisme et Handicap" label!
The Tourist Office validated the 4 disabilities that are required by the label: motor, visual, mental and hearing disabilities! That means that the Tourist Office is able to propose ideas for tours, accommodation or practical information adapted to those with a disability, so everyone can plan their next holiday in our destination.
The "Tourisme & Handicap" label was created upon request from people with a disability so that they are free to choose their holiday destination and leisure activities, and have the guarantee that the facilities and services are adapted to their disability.
Objectives of the Tourisme & Handicap label

 •    For a tourist with a disability, the "Tourisme & Handicap" label is proof that the management of a facility is fully committed to making the facility or establishment accessible for all, and the guarantee that they will be welcomed in an efficient and adapted manner.
•    For professionals in the tourism industry, the label is recognition for the efforts made in terms of accessibility and welcome of customers with a disability, and constitutes a competitive advantage over establishments who do not bear this label.
 
How does the label work?

The label can be awarded to an establishment for 2, 3, or 4 disabilities: motor, visual, hearing and mental. The pictogram that corresponds to the disability catered for is displayed next to the "Tourisme & Handicap" logo. The label is awarded for a period of 5 years, and can be renewed after an inspection to ensure the welcome and accessibility criteria are still up to standard.
Download the Tourisme & Handicap guide