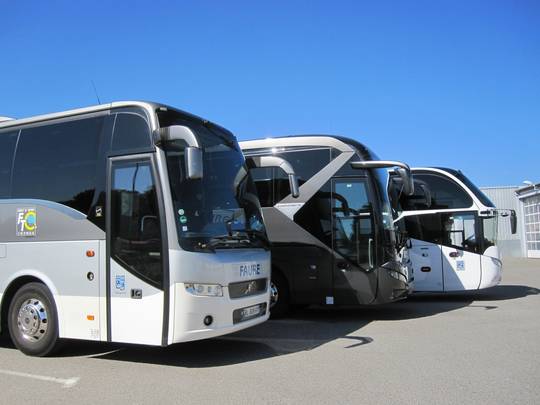 Are you looking to spend a few days in the south of Rhône-Alpes, on the border of Provence, in the Drôme? Come and find out more about our holidays, tours and trips with coach transport in Valence Romans in the Rhône Valley, and let's plan your coach trip together.
By choosing to plan your trip with Valence Romans Tourisme, you are sure to have just the right combination of the must-sees of the area, exploration of some hidden gems and some typical curiosities of the region, depending on what you'd like to do. All of that with the delicious local specialities of the region.
Valence-Romans has so much on offer in terms of cultural, natural sites, local expertise and delicious products, and is just at the gateway to the south of France, opposite the Ardèche.
A specialist team on hand
The Groups, Conferences & Meetings Department at Valence Romans Tourisme has a specialist team on hand to help you plan, make bookings and ensure your coach trip is a roaring success.

Come and see our suggestions for holidays, tours and trips with coach transport. We are available to assist you with any specific requests.
Some of the coach trips available