Le Bouquiniste - Bed in Shop
Le Bouquiniste - Bed in Shop
Bed & breakfast
Le Bouquiniste - Bed in Shop
Address
1 place Perrot de Verdun
26100 ROMANS-SUR-ISÈRE
Contact
Languages spoken
Description
Le concept Bed in Shop qu'est ce que c'est ? Et bien c'est une superbe idée ! Le principe est de participer à la revitalisation des centres-villes, ici Romans-sur-Isère, en rénovant et en transformant en appart'hôtel insolites des anciennes boutiques vides. Il permet également de faire participer des jeunes du quartier en leur faisant créer certaines pièces de mobilier présents dans les gîtes, et une autre partie est issue de filières de réemploi local comme la Ressourcerie Verte, Emaüs ou la Plateforme. Et le tout pour un résultat super chouette ! Alors n'hésitez pas !
Le Bouquiniste vous présente une belle vitrine mise en scène avec vieux livres, vélo et machine à écrire ! Passez la porte pour découvrir un appartement avec une décoration récup' et moderne à la fois ! Table remplie de livres, ancien poêle à bois, vieux banc d'école... Composé d'une grande pièce de vie salon et cuisine sous un plafond vouté, vous trouverez également une salle d'eau et deux chambres. A proximité de la collégiale Saint Barnard et de l'Isère, restaurants et lieux de convivialités vous attendent.
Bed in Shop is a project to revitalize the historic center of Romans via a transformation of old vacant shops into an unusual apartment hotel. The "Bouquiniste" takes the aesthetics of an old bookstore. We propose an atypical place in the medieval heart of Romans. By their presence, our customers become co-actors in the life of our neighborhood.
Particularity: in the framework of a partnership with the Safeguarding of the Childhood, the young people of the district created a part of the furniture. They are supervised by a carpenter and learn to work on pallette wood that we collect together!
Part of the decoration comes from local re-employment networks (Ressourcerie Verte, Emmaus ...).
All mattresses are of excellent quality, powerful fiber and we are happy to participate together in the best being of our neighborhood.
Host portrait
Passionate about travel, history and my city, I invented "BedinShop", an innovative concept for revitalizing my region. My aim is to provide you with a meaningful experience that directly contributes to the development of the historic center of Romans-sur-Isère. Together, let's dream differently!
Sustainable tourism
Sustainability is one of the values of the Bed in Shop concept: we recycle, we transform, we re-use. In other words, our accommodation is conceived and designed in the spirit of the circular economy. We also include local residents in our approach: some of the furniture is made by local young people in leisure projects run in partnership with street educators.
What's more, as a "1% for the Planet member", we are committed to donating 1% of our sales to non-profit environmental associations.
Facilities
Capacity
5 people
Facilities and services
Wifi / Internet access

Television

Parking / Garage
Rates
Two people: from 75 €.
Tax not included.
Methods of payment
Cash
Bank/credit card
Credit transfer
Check
See also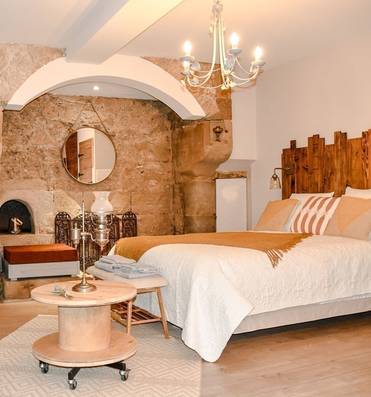 Bed & breakfast
Romans-sur-Isère
6 €
Cultural heritage
Romans-sur-Isère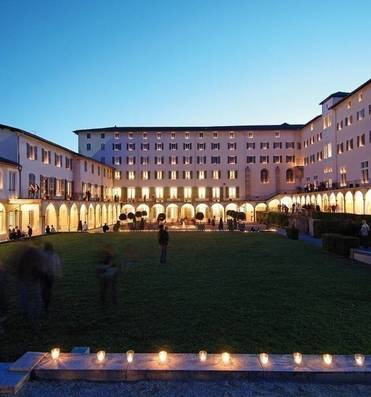 7,5 €
Cultural heritage
Romans-sur-Isère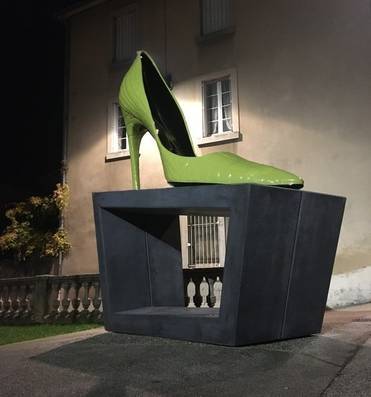 Equipment
Romans-sur-Isère
Restaurant
Romans-sur-Isère