Maison Nivon
Address
17 Avenue Pierre Semard
VALENCE
Contact
Languages spoken
Description
La Maison Nivon, sans doute la boulangerie la plus célèbre de la ville de Valence, vous ouvre ses portes depuis maintenant plus de 150 ans. A quelques enjambées de la gare centre-ville de Valence, la boulangerie-pâtisserie est parfaitement située en plein cœur de ville.
La grande renommée de la Maison Nivon vient de sa longue succession de boulangers qualifiés et professionnels, qui se transmettent un savoir-faire ancestral. On retrouve aujourd'hui toutes ces connaissances et ce savoir-faire au travers de nombreuses spécialités locales, viennoiseries et multiples pâtisseries.
Laissez vous tenter par le Suisse, la spécialité valentinoise par excellence, biscuit sablé parfumé à l'orange en forme de pantin. Succombez au moelleux de la Pogne, spécialité de Romans-sur-Isère, brioche à la fleur d'oranger ou encore au Saint-Genix, brioche parsemée de pralines ! N'oubliez pas de repartir avec une Fleur de Nougat, brioche fourrée à la spécialité montilienne.
Aujourd'hui tenue par Denis Maurin et ce depuis 1981, la Maison Nivon a eu l'honneur de participer à l'émission "La Meilleure Boulangerie de France" en 2016. Denis et son équipe en sont ressortis grands gagnants de la Région Auvergne-Rhône-Alpes et ont été finalistes au niveau national de la quatrième saison de l'émission.
Opening periods
From 01/01 to 31/12 between 7 am and 7 pm.
Closed on Monday.
See also
Cultural heritage
Valence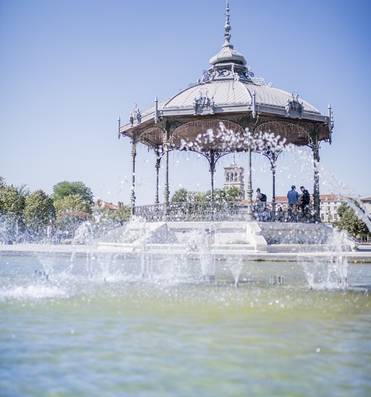 Cultural heritage
Valence
Cultural heritage
Valence
Cultural heritage
Valence