Hôtel-Restaurant Novotel Valence Sud
Hôtel-Restaurant Novotel Valence Sud
Hotel-restaurant
Hôtel-Restaurant Novotel Valence Sud
Address
217 avenue de Provence
26000 VALENCE
Contact
Languages spoken
Arabic
German
English
Spanish
French
Italian
Description
L'hôtel Novotel Valence Sud **** vous accueille dans son établissement entièrement rénové. A quelques minutes de la sortie Valence Sud de l'autoroute A7 et de la jonction avec l'autoroute A49, Le Novotel est parfaitement situé pour une pause sur la route des vacances ou encore pour un séminaire. Non loin du centre ville de Valence, n'oubliez pas d'y faire un saut pour découvrir le centre ancien et son patrimoine historique. Petits et grands pourront découvrir le Parc Jouvet, la Maison des Têtes, le Kiosque des Amoureux de Peynet et bien d'autres encore !
Profitez de votre séjour pour faire un saut dans la piscine ou encore vous détendre sur la terrasse ombragée du restaurant N'Café, en bordure de rivière, vous offrant un cadre arboré et idyllique pour un en-cas , une boisson ou un repas. Une salle de fitness et un espace sauna vous permettront de vous dépenser ou de vous détendre ! En famille, n'hésitez pas à profiter des jeux en intérieurs.
Avec ces 6 salles de réunion, le Novotel vous permet de réaliser tous vos séminaires et congrès, dans un cadre moderne, avec tous les équipements et les services nécessaires pour offrir à vos collaborateurs un espace de travail privilégié.
"Toute mon équipe à hâte de vous accueillir au Novotel Valence Sud où vous aurez le plaisir de découvrir nos chambres rénovées N'Room et vivre une expérience inoubliable dans notre restaurant Mathuzar où le "chill' est le maître mot!"
MARC COSQUERIC, Direction de l'hôtel
Le Novotel Valence Sud vous souhaite la bienvenue dans son établissement de 106 chambres entièrement repensées et rénovées dans le style N Room. Pour vos réunions, nous disposons de 6 salles de réunion d'une superficie de 240 m² (modulables jusqu'à 190m²). Dédié à la détente, notre hôtel à Valence vous séduira par sa piscine extérieure, sa terrasse ombragée en bordure de rivière, son espace sauna et sa salle fitness. En famille, vous apprécierez les jeux d'intérieur destinés aux enfants. Brunch à volonté chaque dimanche.
Situé à 2 km du centre et de l'A7, notre hôtel à Valence jouit d'un emplacement idéal pour vous faire découvrir à la fois les sites de la porte du Midi et les lieux d'intérêt alentour. Vous pourrez ainsi flâner au parc Jouvet, admirer la facade de la maison des Têtes et profiter de l'ambiance de la marina avant de vous détendre au Centre aqualudique à 3min de l'hôtel. Après Valence, vous pourrez emprunter les routes touristiques de la Drôme et l'Ardèche et explorer les vignobles des côtes du Rhône.
Proche de la sortie N°15 de l'A7, le Novotel Valence Sud vous accueille 24h/24h. Venez profitez de sa terrasse ombragée au bord de l'Epervière en déjeunant dans notre restaurant Mathuzar.
Tips
Chaque jeudi, le Novotel Valence organise une soirée jazz à partir de 19 h 30. Profitez librement d'un moment musical et convivial dans un cadre exceptionnel.
Facilities
Capacity
335 people
106 rooms
Facilities and services
Swimming pool

Lift

Terrace

Garden

Pets welcome

Breakfast

Air conditioning

Wifi / Internet access

Television

Spa / Hammam / Sauna / Solarium

Parking / Garage
Rates
Double room: 91 to 299 €
Twin room: 91 to 299 €
Single room: 91 to 299 €
Suite: 159 to 399 €
Breakfast: 18.50 €
Supplementary payment for pets: 20 €.
Group rate available for > 10 people.
Tax not included.
Methods of payment
Cash
American Express
Bank/credit card
Carte JCB
Travellers Cheque
Titres restaurant (vouchers)
Credit transfer
See also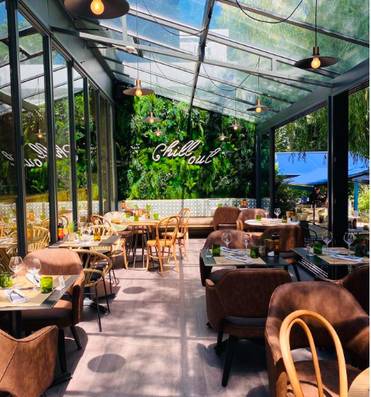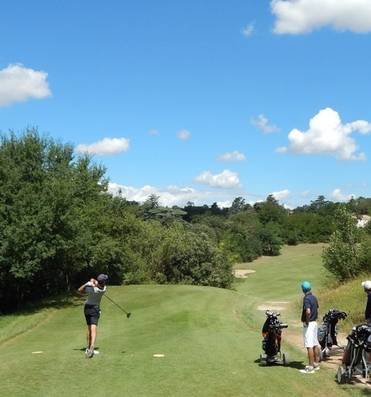 Equipment
Bourg-lès-Valence