Musée de la Pogne Pascalis
Musée de la Pogne Pascalis
Musée de la Pogne Pascalis
Address
86, Grand'rue Jean Jaurès
26300 BOURG-DE-PÉAGE
Contact
Languages spoken
Description
Située à Bourg de Péage, la boulangerie Pascalis fut fondée en 1892 par l'arrière grand père de la famille.
Outre une grande richesse de pains et viennoiseries, cette boulangerie fabrique surtout la fameuse brioche appelée Pogne de Romans qui fait la renommée de la maison depuis quatre générations.
La fabrication de cette brioche délicatement parfumée à la fleur d'oranger remonte au moyen âge. Sa recette a été préservée, et le savoir-faire de sa fabrication s'est transmis de père en fils.
Autrefois, brioche traditionnelle de Pâques, elle se consomme aujourd'hui toute l'année pour le bonheur des petits et des grands.
C'est l'un des fleurons de notre gastronomie !
Vous voulez tout savoir sur l'histoire et la fabrication de cette spécialité locale ?
Un film, une dégustation et un passage au fournil pour découvrir cet authentique savoir-faire !
Nous voulons que ce savoir-faire ancestral soit transmis afin qu'il perdure le plus longtemps possible. C'est pour cela que nous vous proposons une visite 100% gratuite qui vous permettra de vous évader en découvrant les produits de notre magnifique région.
Visionnez un film pour en apprendre plus sur nous, découvrez notre histoire à travers les différents supports du musée et terminez en beauté par une dégustation de notre spécialité…
Opening periods
From 02/01 to 31/12
Schedules of guided tour at 9 am and at 3 pm.
Closed Monday and Sunday.
Rates
Free of charge. Guided tours on booking.
Methods of payment
Cash
Bank/credit card
Titres restaurant (vouchers)
Check
See also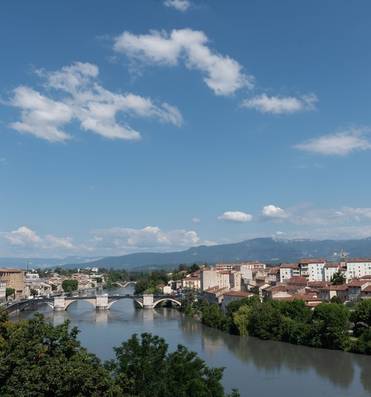 Cultural heritage
Bourg-de-Péage
Event activity
Bourg-de-Péage