Romans sur Isère
Address
26100 ROMANS-SUR-ISÈRE
Contact
Languages spoken
Description
Romans is endowed with an undeniable cachet, heritage of a rich past, with its narrow streets where various architectural styles are mixed.
Number of inhabitants: 33,700
Area: 3,308 ha.
The Isère flows past your feet, but make no mistake Romans is indeed located in the Drôme.
Since the Middle Ages, attracted by the abundant waters, tanners and leatherworkers have enjoyed great prosperity. Around 1850 the footwear industry took off and was to expand further during the first half of the 20th century.
Innovation, expertise and quality made the reputation of what was to become the capital of luxury footwear.
The greatest names in footwear have a showcase in Romans, at the international museum, located in the former Convent of the Visitation, which traces back 4000 years of history across the continents.
The collegiate church erected on the site of an abbey founded in 838 AD by Barnard, Archbishop of Vienne, constitutes the cradle of the town.
Over centuries, it has symbolised the power that the canons have exerted over the old town.
Built by the consuls in defiance of the religious authorities, the Jacquemart Tower has watched over the citizens of Romans since 1429. Its clock is operated by the automated figure of a bell ringer with a hammer. Originally dressed in the traditional costume of the peasant (the "Jacques"), he now sports the uniform of a revolutionary volunteer from 1792.
You will also discover a complete reconstruction of the Stations of the Cross, like that of Jerusalem, an attraction unique in France: the Calvary of the Récolle ts, one of the few French cemeteries from the Romantic Era to have remained intact in its original environment.
Opening periods
From 01/01 to 31/12, daily.
See also
6 €
Cultural heritage
Romans-sur-Isère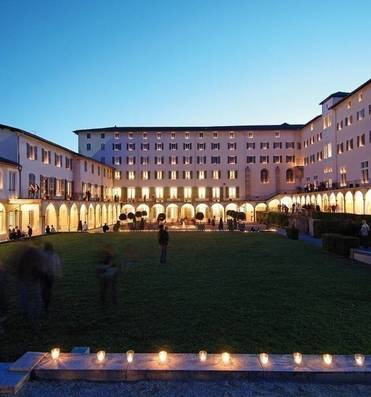 7,5 €
Cultural heritage
Romans-sur-Isère