Marques Avenue Romans
Address
60 Avenue Gambetta
26100 ROMANS-SUR-ISÈRE
Contact
Languages spoken
Description
Marques Avenue is the largest top brand discount shopping centre in the south of France! Ready-to-wear clothes, sportswear, shoes, lingerie, leather goods, accessories and household equipment - 150 well-known brands at reduced prices in a village of 75 shops. Pure shopping pleasure!
Marques Avenue Romans is located in the heart of the city centre in the old barracks rehabilitated by the architect JMl Wilmotte.
An invitation to pleasure shopping! 86 shops, more than 150 brands articulated in village form. These stores offer the flagship brands of ready-to-wear, sports, sportswear, accessories and linens, delicacies.
Gift voucher
Valable 12 mois à compter de la date d'achat, s'utilise en une ou plusieurs fois dans tous les centres et villages Marques Avenue.
Tips
Réduction minimale 30% toute l'année - Grandes marques, grandes démarques toute l'année.
Opening periods
From 01/01 to 31/12 between 10 am and 7 pm.
Closed on Sunday.
Closed exceptionally on January 1st, May 1st and December 25th.
See also
Restaurant
Romans-sur-Isère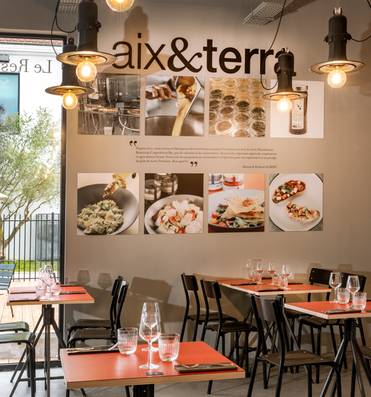 Restaurant
Romans-sur-Isère