Piscine Jean Pommier
Address
40 avenue Georges Clémenceau
VALENCE
More information
Contact
Languages spoken
Description
Piscine comprenant un petit bassin de 6 lignes d'eau et un bassin de 25 m de 8 lignes d'eau.
Le bâtiment historique date de 1965 ! Seuls les bassins et la structure du toit sont conservés dans la version finale de la piscine.
Cours d'aquagym
Covid-19 special services
La jauge des bassins est réduite (8 nageurs par ligne d'eau ou 4m2 par baigneur). Distanciation physique de 2 m est de rigueur. Les masques dans les couloirs et les vestiaires, les bonnets de bain dans les bassins et la douche savonnée avant la baignade sont indispensables.
Opening periods
From 07/07 to 01/08/2021.
Rates
Adult: 2.70 to 4 €
Child: 1.50 to 2.20 €.
Free entry for children < 3 years.
See also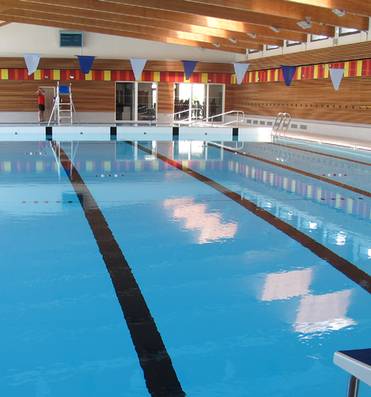 Equipment
Portes-lès-Valence
Equipment
Bourg-lès-Valence