Our Groups, Conferences & Meetings Department is an experienced team, specialised in events' organisation in Valence Romans, here to assist you.
We can organise personalised and turnkey meetings for your establishment, all you have to do is turn up.
Choosing the Tourist Office to plan your meeting means they will search for, book and centrally manage all the services you need to ensure your meeting runs smoothly.
equipped rooms
catering
welcome coffee
breaks
accommodation in a budget hotel to a 5***** establishment
fun activities and varied visits
Valence Romans is close to the big cities of Lyon and Grenoble, this area has everything you need to ensure your event is a success.
Take full advantage of our expertise and know-how in organising company events in Valence Romans in the Drôme.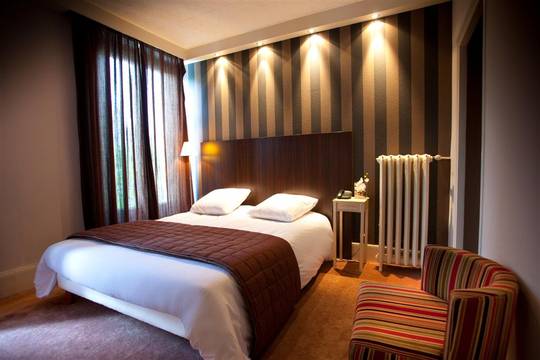 Example of services offered: your meeting in Valence Romans
Welcome coffee
Morning: plenary meeting with all the necessary equipment. Set up of the room according to your needs (as an amphitheatre, U-shaped, classroom layout, board meeting layout) 
A sit down business meal or buffet package
Afternoon: plenary meeting with all the necessary equipment. Set up of the room according to your needs (as an amphitheatre, U-shaped, classroom layout, board meeting layout)
Breaks: simple or more elaborate with local specialities, upon request
Dinner
Accommodation in individual rooms in budget hotels to 5***** establishments
Information and prices for Meetings
According to the example given above
Accommodation in single rooms at a 3*** hotel
Not including transport, extras and personal spending
From €92.00 excl. tax / pers. (20% VAT as a supplement)
See the
Download the brochure        Request a quote
Optional services
TECHNICAL
Conference recording, audio and/or video
Wireless microphone, lavalier microphone, headset, gooseneck
Lectern
Furniture
Direct telephone line

DECORATION
Carpeted floor (colour of choice)
Decorative plants
Decorative flowers on the table or buffet
Fabric tablecloths
Refreshments during the conference
Display stand
PERSONNEL
Welcome/cloakroom staff
Security guards/staff

SERVICES
Photographer
Management of registrations
Sign-in sheets
A gift for participants: pens, note pads, books, regional products
Directions in the town
Signposting
Badge
Non-exhaustive list (other services are available upon request)