An afternoon in Naix Woods
Naix Woods is a superb green haven at the heart of Bourg de Péage. Walks, children's activities, nature... there's something for everyone here.
It's a relaxing place that I often come to with my family at the weekend. I love the atmosphere of this peaceful place. We are lucky to be able to come here and get away from it all, just a stone's throw from the town centre. When you arrive, you are greeted by a sculpture of a deer, created by local artist Toros. The town council decided to purchase this artwork in 2013 for the 10-year anniversary of the park. It blends perfectly into the history of the place, where many deer once lived.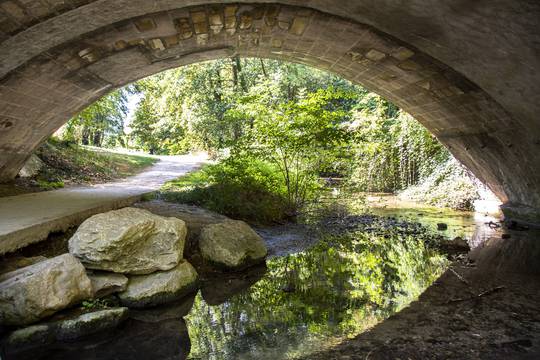 The perfect place to relax
Naix Woods is well shaded and ideal if you're looking for somewhere cool to escape the hot summer sun. 
I particularly enjoy walking alongside the stream, the Charlieu, which runs through the middle of the woods. We can follow it all the way to the Isère, where there's a viewpoint with a peaceful view of the riverbanks.
The 5-kilometre path is a great opportunity for a change of scenery and to relax and unwind. Open your eyes and admire the surrounding natural environment. You'll see some century-old trees, the valley of flowers and aquatic plant garden. There are also some animals who've taken up residence here such as donkeys, horses and goats.
Activities to share
When it's time for a break, you can use the tables and benches available. Why not enjoy a picnic together and simply relax and unwind. Naix Woods is also a place to try out some fun activities, either alone or with your family. Sporty people will enjoy jogging around this refreshing place or why not try out the fitness trail. Children will love the wooden games.
In the park there's also an orienteering trail. We tried it out as a family and we really enjoyed ourselves. It's a good opportunity to learn how to read a map!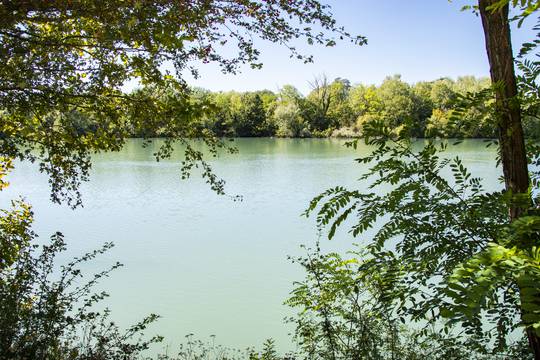 Naix Woods is a fantastic outdoor place and ideal for a getaway at any time of the year. The Fête de la Nature is held here every year in May. There are workshops about flora and fauna. Don't hesitate to take advantage of this event to come and visit our beautiful region!