La Valentinoise, a local beer from Valence
One day while I was wandering around the town centre, I decided to venture into a bar, "Le Cause Toujours ". I had been thinking about taking the time to go to this bar for a while. They offer a wide range of beers and there was one in particular that I really wanted to taste.
I took my time looking at their selection. I was looking for a local beer. I was quickly drawn to "La Valentinoise, a local beer from Valence ". Then I had to choose which sort of beer I wanted: amber, linden, white, lager, etc. As is often the case, I went for the amber beer.
In the footsteps of La Valentinoise
I took my time to enjoy this beer. I was told that the brewery is not far from here. It was the first microbrewery in Valence and has been open since January 2018. I had to go and see it for myself!
It was just a short walk away. I stopped in front of a wooden door with a pair of skis resting beside it. There was a sign "bière artisanale, vente et dégustation" (craft beers for sale and tasting). I was at the right place to find out more about La Valentinoise beer!
I opened the door and went down a short corridor. I came to a wooden counter and met the owner, Cyril.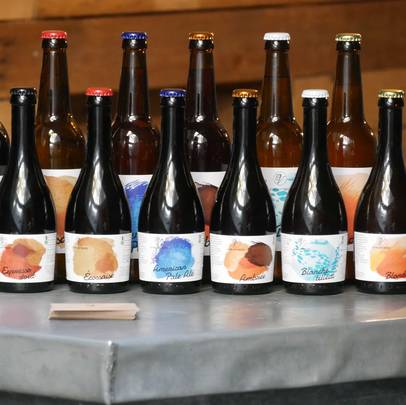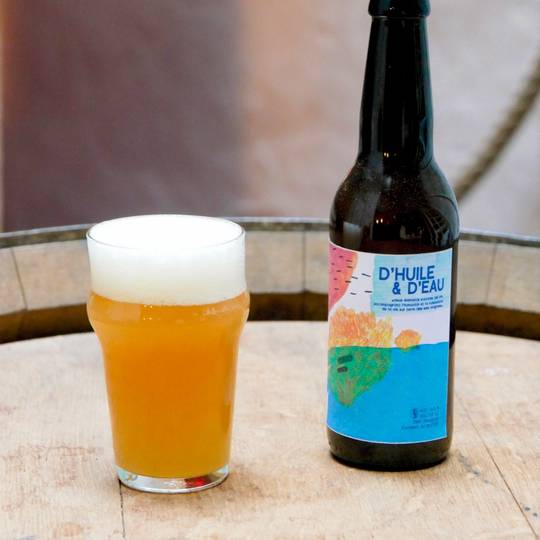 An owner with a passion
I started chatting to him. Beer was really a passion of his! He told me that he does everything here, from A to Z. First he makes the beer obviously. Then he puts the labels on the bottles, fills them, etc. He does all of that right here at his brewery.
He strives to work in respect of the environment, and all aspects of his trade are done in an eco-responsible way. He uses local products wherever possible. Above all, he gives priority to local businesses and delivers his orders by bicycle.
Cyril is also forward-thinking. His next step will be to develop tours of his brewery for local customers, as well as tourists and beer enthusiasts.
The La Valentinoise brewery can be found in a small old theatre in the historic centre of Valence . If you would like to find out more, why not pay him a visit, he will be delighted to welcome you and show you his creations.