Valence en Gastronomie Festival: the culinary event of the year!
The Valence en Gastronomie Festival is an obvious event to be held in this town. We invite you to come and discover the specialities of this land of great food and flavours! This culinary event is held over 5 days in September, and brings together around twenty events, chefs, producers, businesses operating in this industry and 53,000 visitors! Every year, the festive event begins with the "rallye gastronomique". This is a car rally through the streets of the Drôme and Ardèche where participants have to solve riddles along the way and there are 5 surprise stops at the estates of local producers, winegrowers, farmers and restaurant owners: an opportunity to explore the area, taste the products and maybe be crowned champion of this fantastic rural escapade.
Then 2 weeks later, there are 4 days of discoveries, encounters and delicious treats in the town centre of Valence, with some unmissable entertainment such as:
The Speed Tasting, an evening of tasting and wine-food pairing with sommeliers from France's greatest culinary establishments.
The "Marche du Bruncheur", a gourmet walking tour to explore the heritage sites and gourmet establishments with Pays d'Art et d'Histoire guides.
The "pagodes" and "goutatous", an opportunity to taste everything on offer! Chefs, pastry chefs, winegrowers, ice-cream producers and many more will let you taste their products, all from our fantastic "terroir". The "Goûtatou" is a chance to taste some top-quality products at an affordable price!
The Gastronomic market of the twin towns will take you on a discovery of different flavours from around the world!
The Michelin-starred chefs cocktail: 3 chefs go head-to-head in a gourmet battle, they will select their ingredients, create their dishes and then the Grand Jury will taste their concoctions!
A children's market, now there's a great idea! They choose their own fruit and vegetables, pay with their money that is given to them beforehand and then leave with their basket of delights.
The "Labo des chefs", a real challenge! The chefs and pastry chefs have 30 minutes to prepare their favourite dishes live! Those who wish to taste can do so when the 30 minutes is up.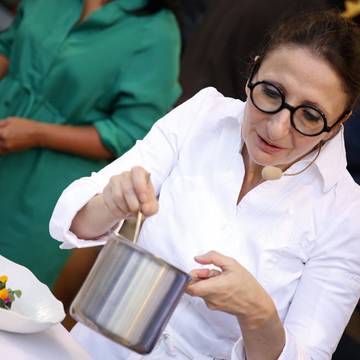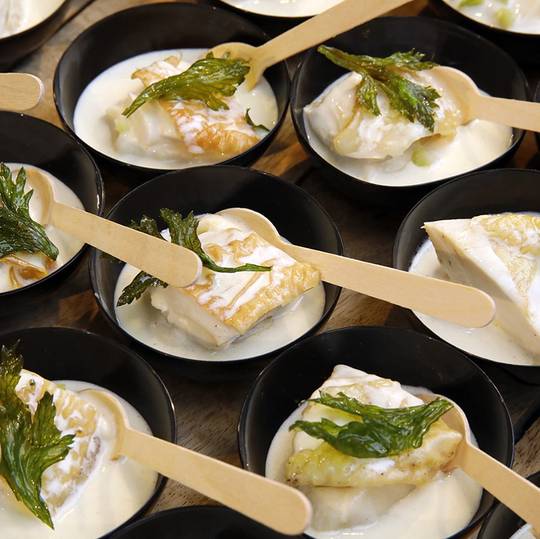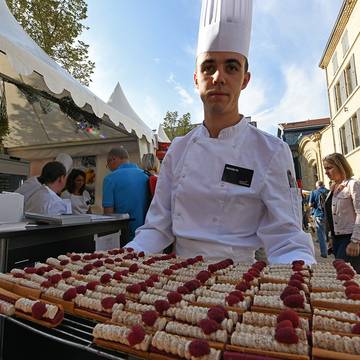 There's something new every year! In 2019, Valence en Gastronomie Festival revealed:
The Gastronomic Game where Chef Jacques Bertrand from local restaurant Les Cèdres** shared his latest recipe with the visitors. But to be able to taste it, they had to guess the dish by collecting clues!
The stage for new talent: a Cocktails demonstration from an experienced mixologist or barista, book signings with the authors of cookbooks, commented PDO wine or oil tasting sessions, and much more.
Every year, Valence en Gastronomie Festival ends with a concert or show featuring a well-known French artist: Kendji Girac in 2019 and Laurent Gerra in 2018 brought to life the stage at the Champ de Mars.
An unmissable event for food lovers!