Musée de la Pogne Pascalis
Musée de la Pogne Pascalis
Musée de la Pogne Pascalis
Address
86, Grande rue Jean Jaurès
26300 BOURG-DE-PÉAGE
Contact
Languages spoken
Description
Située à Bourg de Péage, la boulangerie Pascalis fut fondée en 1892 par l'arrière grand père de la famille.
Outre une grande richesse de pains et viennoiseries, cette boulangerie fabrique surtout la fameuse brioche appelée Pogne de Romans qui fait la renommée de la maison depuis quatre générations.
La fabrication de cette brioche délicatement parfumée à la fleur d'oranger remonte au moyen âge. Sa recette a été préservée, et le savoir-faire de sa fabrication s'est transmis de père en fils.
Autrefois, brioche traditionnelle de Pâques, elle se consomme aujourd'hui toute l'année pour le bonheur des petits et des grands.
C'est l'un des fleurons de notre gastronomie !
Vous voulez tout savoir sur l'histoire et la fabrication de cette spécialité locale ?
Un film, une dégustation et un passage au fournil pour découvrir cet authentique savoir-faire !
Self-guided tour in the morning for around 30 to 45 minutes.
You'll be able to watch Pognes and St. Genix brioche being made, followed by a film showing that will whisk you away into the past, to learn all about our expert know-how.
At the end of the tour, you'll have a chance to taste the authentic Pogne brioche, the star product of this establishment for four generations now.
In the afternoons, visitors will only have access to the film and the tasting.
Opening periods
From 01/01 to 31/12 between 10 am and 12 pm.
Closed Monday and Sunday.
Rates
Free of charge. Guided tours on booking.
Methods of payment
Cash
Bank/credit card
Titres restaurant (vouchers)
Check
Réservation conseillée.
See also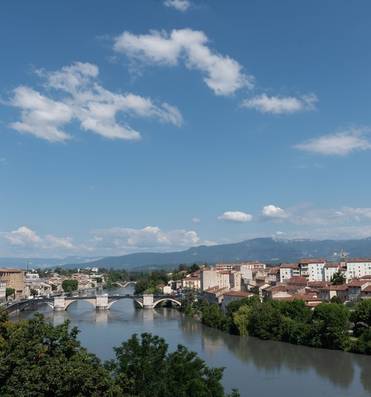 Cultural heritage
Bourg-de-Péage
Event activity
Bourg-de-Péage