Journées Européennes du Patrimoine : La Collégiale Saint-Barnard : L'orgue de Saint-Barnard, classé monument historique
Journées Européennes du Patrimoine : La Collégiale Saint-Barnard : L'orgue de Saint-Barnard, classé monument historique
From 18 to 19 September 2021
Journées Européennes du Patrimoine : La Collégiale Saint-Barnard : L'orgue de Saint-Barnard, classé monument historique
Address
Parvis Jean XXIII
ROMANS-SUR-ISÈRE
Contact
Languages spoken
Description
Dans le cadre de la restauration de l'orgue, l'association présentera une maquette et des photos pour expliquer le fonctionnement de cet instrument bien particulier, ainsi que les travaux en cours.
Covid-19 special services
De nombreuses visites commentées se feront en groupes limités, il est donc nécessaire de réserver. Le pass sanitaire sera indispensable pour participer aux visites et accéder à tous les événements ou lieux recevant du public. Merci d'aider chaque organisateur d'événements à appliquer les consignes sanitaires en vigueur.
Opening periods
From Saturday 18 to Sunday 19 September 2021
Schedules of guided tour at 2 pm and at 6 pm.
See also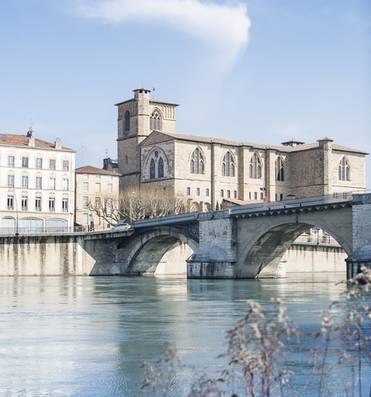 Cultural heritage
Romans-sur-Isère
Event activity
Romans-sur-Isère
Event activity
Romans-sur-Isère
Event activity
Romans-sur-Isère