Our Groups, Conferences & Meetings Department proposes group tours, including a day trip to Valence, to visit the muse-sees of the town.
2 tours to discover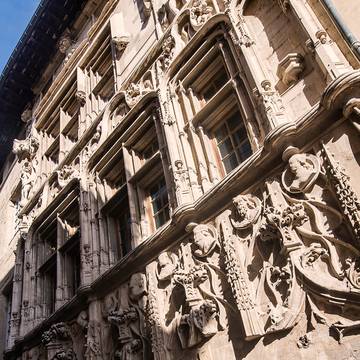 Guided tour of the historic centre of Valence

Explore the cathedral, the famous people who've made their mark on the narrow streets, the squares with an air of Provence. Valence is a town of art, history, water and trade. The complex nature of the town is a real strength and we can see evidence of the different periods in time and diverse styles. Learn about the history of Valence as you stroll through the streets, across squares and past monuments. An essential introduction to the sheer wealth of Valence's heritage. 
Duration: 1 hour 30 minutes.
Guided tour of the Museum of Art and Archaeology in Valence

This is a new generation museum. The renovations and extension were designed by architect Jean-Paul Philippon, and he has managed to perfectly combine the heritage value of the former bishop's palace with the contemporary extension, rounded off with a transparent viewpoint overlooking the Rhône and the hills of the Ardèche and the Drôme. The tour of this museum will take you on a discovery of regional prehistory and contemporary art. The museum is in the town centre of Valence.
Duration: 2 hours
One of these 2 tours can be replaced with:
Guided tour of Valence canals

The Valence canals provide a refreshing and peaceful place to walk in the centre of the town. The canals are a unique natural and ecological heritage site, the only ones of their kind in France. Valence has been making use of them since Roman times. They have been used for watering, supplying the wash houses, then the windmills and sawmills. They are open-air canals and are around 17km long.  There are several trails to enjoy alongside the canals, where the colours change depending on the seasons.
Duration: 1 hour 30 minutes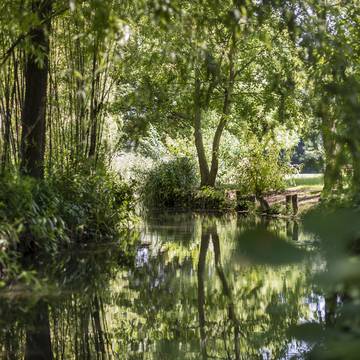 Information and prices for the day trip: group tour of Valence
2 tours in Valence in one day
Lunch included with drinks
For a group of 25 people minimum
Not including transport, extras and personal spending
From €35.00 incl. tax/person
See the pre-contractual terms and conditions
It is possible to adapt these group day tours to meet your needs and requests and offer you a personalised day trip for your group. We can also take care of coach transport for you.