The 10 specialities to taste in the Drôme
You should never go hungry while you're here, so here are my top 10 sweet delights and savoury specialities from the Drôme that you must taste if you are visiting Valence and Romans!
Sweet specialities, savoury specialities, there's something for everyone!
Specialities of the Drôme for those with a sweet tooth
1 - Suisse
Ah the sweet taste of orange blossom!!! I love this shortbread biscuit that is botrh crunchy and soft, perfect with a cup of tea in the afternoon. This biscuit is the symbol of Valence, it is believed that a baker from Valence wanted to create a tribute to the Swiss guards of the Vatican who carried the body of Pope Pius VI, who died in Valence in 1799.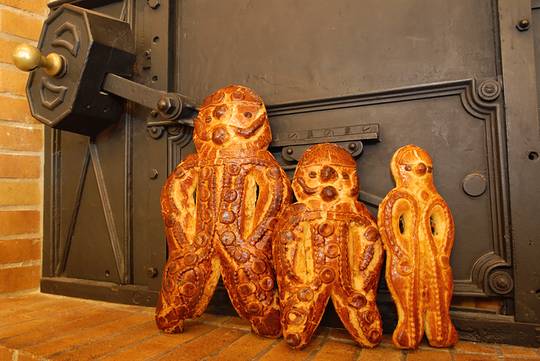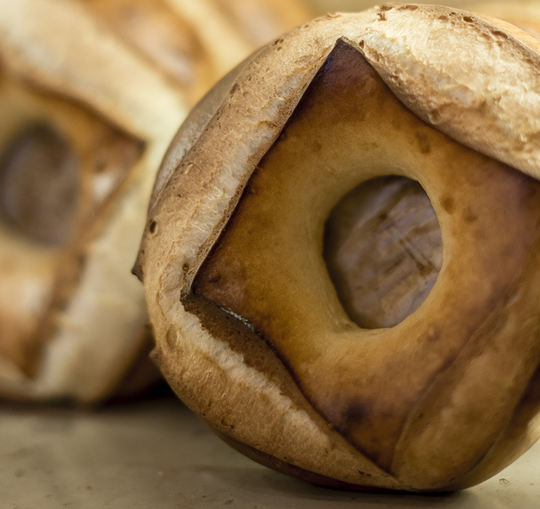 2 - Pogne
This really brings back childhood memories for me… We used to eat them on Sundays at my great-grandmother's house! They are so delicious that you don't even need to be hungry to enjoy them... And the scent of orange blossom... Mmmm, I love it!!!
This brioche is traditionally from the region and more specifically the town of Romans where the tradition and specific way of shaping the dough into a crown, is carried on through the years!
3 - Apricots
Smooth and juicy... Thanks to the natural conditions here and the expertise from the local farmers, the Drôme is the number one department in France for organic production, resulting in delicious fruit which makes mouths water all summer long! You can even visit the local farms.
4 - Chocolate
For me, this is the true source of happiness!!! There is some excellent chocolate to discover in the area, at the Guillet, Pierre Chauvet chocolatiers or the Valrhôna chocolate factory a few kilometres away from Valence and Romans…
5 - Pangée
Pangée is a largely unknown speciality, I love the almond, honey and apricot varieties, among others. It's perfect for an afternoon treat! These irresistable delights are quite rare and can only be found in a handful of bakeries near Chabeuil and La Baume Cornillane, for which they are the symbol. The missing slice doesn't mean that the baker stole a piece, it is in fact symbolic, as a reminder of the break-up of the Pangaea (Pangée in French) supercontinent that existed 250 million years ago, the centre of which is believed to have been in the town of La Baume Cornillane.
6 - Saucisson
This saucission is an addictive accompaniment to an early evening drink! It is cured at Col des Limouches, between the Rhône Valley and the Vercors mountains. Its unrivalled taste will leave you wanting more, and is the reason it has won several awards in various competitions.
7 - Ravioles
My absolute favourite way to enjoy these is grilled as part of a salad.
But they are also delicious served in a "gratin" with salmon or bacon pieces!
Make sure you don't say to anyone from the Drôme that ravioles are the same as ravioli! This small square shaped pasta is much more elegant, filled with cheese and parsley and presented as a sheet that is poached in boiling water or baked in the oven with grated cheese. One of the top specialities of the Drôme!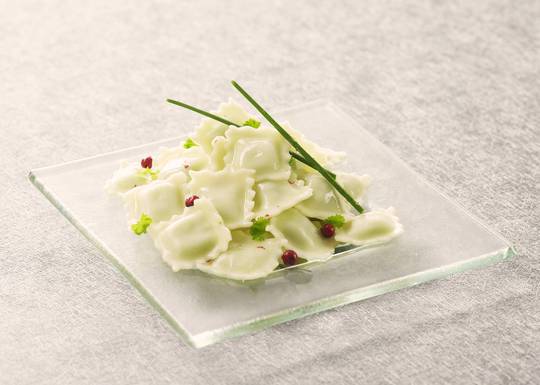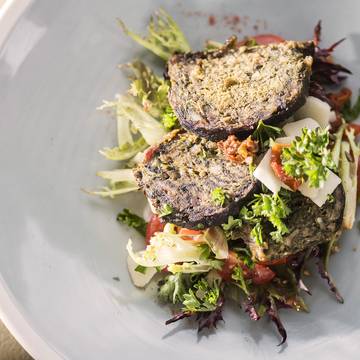 8 - Caillette
You will be pleasantly surprised by this seemingly ordinary pâté!
It is a blend of pork and finely chopped herbs, baked in the oven, and can be served either hot or cold.
This pâté traditionally comes from the town of Chabeuil, and I love preparing it wrapped in filo pastry, then baked in the oven before enjoying it hot with a green salad! See the recipe
9 - Truffle
The hillsides of Romans have proven to be a favourite habitat for black truffles!
Did you know that the Drôme alone represents 60% of national production?! With its powerful aroma, the Drôme truffle is often found on the menu of the finest restaurants.
And to accompany these foods, in moderation of course...
10 - Cabeo'lune beer
If I had to take you for a drink, I'd most likely choose the Brasserie de la Pleine Lune in Chabeuil to discover (in moderation of course!) the local Cabeo'lune beer, brewed with organic barley that is 100% from the Drôme. The name is a hint to the Latin name for Chabeuil: Cabeolum …