With the Groups and Conferences Department at Valence Romans Tourisme, your groups can take a tour of the unmissable museums of the Drôme.
Museum of Art and Archaeology in Valence
This is a new generation museum. The renovations and extension were designed by architect Jean-Paul Philippon, and he has managed to perfectly combine the heritage value of the former bishop's palace with the contemporary extension, rounded off with a transparent viewpoint overlooking the Rhône and the hills of the Ardèche and the Drôme. The tour of this museum will take you on a discovery of regional prehistory and contemporary art.
Centre of Armenian Heritage
In 2005, the town council of Valence created the Centre of Armenian heritage. This centre is very much open to the world and the exhibition is moving and immersive. A journey through time to understand the story of the Armenian people who came to the Ottoman Empire and the issues at stake today.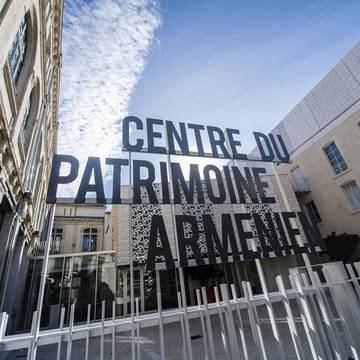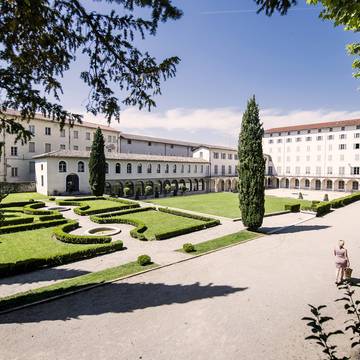 International Shoes Museum in Romans  
This museum in Romans invites your group on a journey, to discover this universal object that is the shoe. The magnificent collection is presented in the prestigious setting of the former convent of the Visitation Order and landscped gardens. The building is listed a historic monument.
All kinds of shoes are on display here, from the oldest of models to the most contemporary, the classic to the very extravagant, not-to-mention some rather exotic samples and some creations from famous shoemakers, past and present.
Muskateer boots, little shoes for the deformed feet of Chinese women, long-toed "poulaines" from the Middle Ages, and many more. There are 16,500 pieces in the collection on display in this superb building, covering 4,000 years of history from Ancient Times to today.
Palais Idéal du Facteur Cheval in Hauterives
The Palais Idéal is a one-of-a-kind place that has inspired artists for over a century. The Palais Idéal was not built according to a specific style or architectural rules, making it a place that is admired by surrealist artists and recognised as an example of outsider art. In 1969 it was listed a Historic Monument by André Malraux, who was French Minister for Culture at the time, as an example of Naive Art.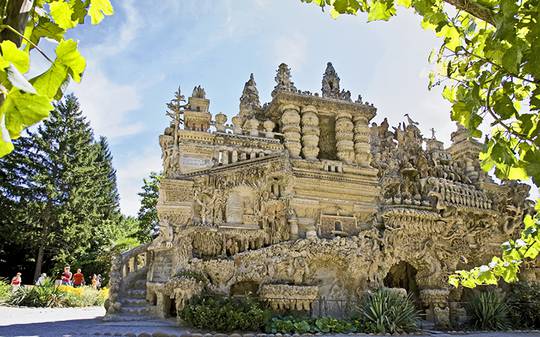 Information and prices
Duration of the tour: 1 to 2 hours
Languages: French - English
Not including transport, extras and personal spending
Entrance fees: from €4.00 incl. tax/pers. for a group of 20 people minimum
Guided tour fee: from €80.00 incl. tax/group depending on the tour
See the pre-contractual terms and conditions
The Groups and Conferences Department at Valence Romans Tourisme can combine several tours and offer your group day trips or holidays.