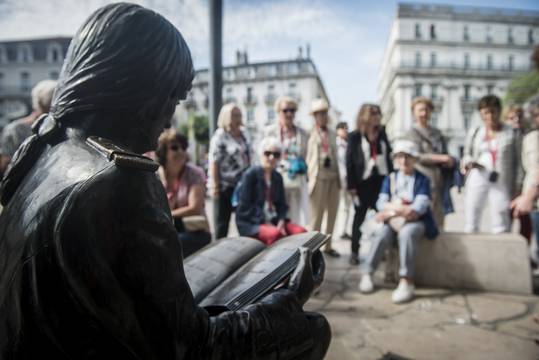 Valence Romans is a territory in the Drôme that bears the French "Pays d'art et d'histoire" (Land of Art and History) label. The area is brimming with cultural and tourist activities that you can choose to do with a guide. There is a wide choice of guided tours available, on various topics and all over the territory. Nature tours, tours of heritage sites, atypical tours, just contact the tourist office and they will be delighted to help you choose the right one for you and organise your tour for you.
The tours are led by a heritage guide and are available all year round.
A specialised team on hand to organise your guided tours
The Groups and Conferences Department at Valence Romans Tourisme has a specialised team on hand to help you organise your guided tour and to ensure it is a roaring success. During the tours, your guide will take you to some places that are usually closed to the public, and will tell you about the history and anecdotes of each site.

See our recommendations for guided tours. Don't hesitate to contact us for any personalised requests.
Some of the guided tours available